"No soup for you!"
When Seinfeld hit the airwaves back in 1989, viewers knew that television would never be the same. Often regarded as the first, true, modern sitcom, this "show about nothing" quickly became a cultural phenomenon. Of course, the premise was fairly niche, but the show's unique brand of observational comedy spoke to viewers all over the country, which helped Seinfeld enjoy an impressive nine season run on NBC.
With the collective creative genius of Larry David and Jerry Seinfeld behind it, the sitcom was always bound for greatness. Set on Manhattan's Upper West Side, the quirky show featured a memorable cast centered around Jerry, George Costanza (Jason Alexander), Elaine Benes (Julia Louis-Dreyfus), and Kramer (Michael Richards), not to mention an incredible ensemble of recurring characters.
Given the show's innumerable plots and diverse episodes, it could be tricky for one person to remember everything that happened over the eight years the show ran from 1989-1998. In fact, it feels like just about every minute, day-to-day situation many of us find ourselves in now and again has already been covered by Seinfeld. That's certainly the mark of a successful show!
But with everything happening on screen, did you know that there was just as much going on behind the cameras? We've delved through the depths of the internet to find out as much as possible about the beloved show, and even our resident Seinfeld experts (read, longtime fans), were surprised!
Here are Seinfeld's most interesting behind-the-scenes facts!
Start to Finish
The premise of Seinfeld was always to be a "show about nothing." The main idea was that the characters never matured, changed, or reflected on their actions. For many people, this is the stereotypical definition of being "crazy"- not learning from your mistakes. Well that's exactly what happens to the gang through all their experiences and idiosyncrasies. To illustrate this, the series actually ended the same way it began — with Jerry and the gang talking about the placement of buttons on a shirt!
Larry David summed up this rule as "No hugging, no learning." He didn't want to this be another TV show full of morality and lesson learning, hence the ridiculous nature of the gang's antics and the lack of sentimentality.
No Elaine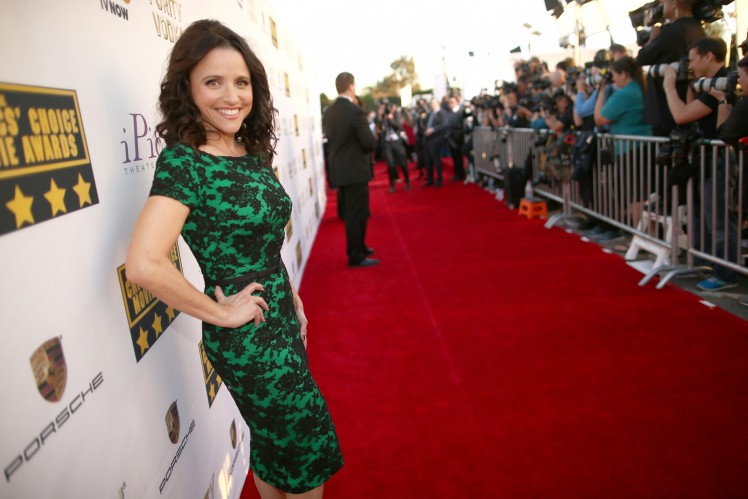 If you're like me, then Julia Louis-Dreyfous' portrayal of Elaine was the absolute best part of the classic show, but did you know that Elaine almost didn't exist?
The original pilot did have a female lead, but her name was Claire and she was a waitress at the diner. For whatever reason (I assume she didn't test well with audiences), Claire was quickly written off and Elaine became the female lead in the gang.
When the show premiered as The Seinfeld Chronicles, Claire made an appearance working at a diner called Pete's. After this, neither Claire nor Pete's were seen again; the diner transformed into Monk's Cafe instead.
Audiences loved Kramer. Like, too much.
Back before Michael Richards gave that racist rant at the Laugh Factory in 2006, he was the unquestioned fan-favorite on Seinfeld. His signature dramatic entrance was so beloved by fans that the studio audiences would cheer upon his entrance for so long that the other actors started to complain!
Apparently it got so bad that the producers told the audience to keep it to a minimum (or at least as short as possible) when Kramer entered because it was ruining the timing of the scenes!
Even his controversy at the Laugh Factory wasn't a complete fall from grace, however. Richards later apologized on air with Jerry Seinfeld, saying, "For me to be at a comedy club and to flip out and say this crap, I'm deeply, deeply sorry. I'm not a racist, that's what's so insane about this." Though not everybody accepted his apology, the incident itself was later parodied on several comedy shows, and Richards himself appeared on Curb Your Enthusiasm and Comedians in Cars Getting Coffee to address it.