Walking the line
Can something really be considered cheating if the rules don't strictly prohibit it? What about if the rules were so poorly designed to begin with that bending them just feels like the right thing to do?
Life isn't always fair, and in many cases, those who cut corners end up ahead of the rest. And I'm not just talking about cases where things are illegal or immoral (in which case I wouldn't support your decision to cheat). Much can be said about those cunning or lucky enough to find life's little loopholes and exploit them, not only for our own benefit but for the benefit of others as well.
Redditors were asked to share these little "life hacks" and loopholes that they were able to take advantage of, and their stories might just give you some ideas…
Try Harder
I went to a Gameworks once and went to a game that was something like a spinner on a dial where you just had to time a press of a button to get it to stop at a place that gives you tickets. My friends and I figured out that if you get it on a winning place once, then spam the button, it'll start and stop almost in the same place. Which is a pretty simple loophole. But we were like, 12 and the attendant behind the desk watched the whole thing and made us stop after we nearly ran it out of tickets. I remember him being mad at us and I remember that making me mad. Not our fault your machine can be cheesed by 12 year olds. (assmilk99)
I can literally see it
When I was in high school Sprite (or 7-up?) Had a contest going where something like 1 in 7 caps would give you a free soda. Thing about these drinks is that they're clear. Not clear enough to flip over and actually read the text, but clear enough that you could see whether they had one line of text or multiple lines. So while the non-winners just said "Non-winner", the winning caps said something like "Congratulations! You won a free Sprite!" It was like 4 lines. Very easy to see through the bottom of the bottle.
My friends and I drank free soda all summer, although we did get accused of opening all the bottles to find the winners when we got cocky and like 5 of us went through the line together, redeemed one cap then unscrewed the cap and handed it to the guy behind for him to redeem all down the line. We had to explain the flaw to the store manager to get him to let us go. (ImNoScientician)
Reading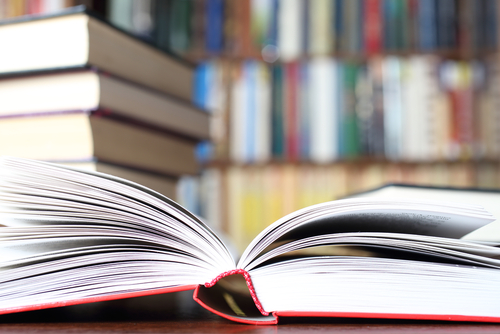 Had a teacher once that would give extra credit for reading a book of your choice and filling out a 1 page report. I read a ton at that time and turned in so many reports in the first month I didn't need to do any other assignments. The teacher went so far as to check out the books I did a report on, read them, and give me a surprise quiz to make sure I wasn't making things up. Luckily I was on good terms with the teacher and they just kind of shrugged and accepted it.
Edit: Since this blew up I am going to add some more info just because it has me walking down memory lane a bit. First off a friend and I both took advantage of this program, we were both avid readers and were about the only kids we knew who were and we were both in the same class. When she told us the deal we both started laughing right away. The teacher was amazing, I had her for at least 1 class every semester of high school, and my senior year did not need to take a full schedule so asked her if I could TA since at that time she didn't have any classes I had not gone through. She responded with "I don't need one but sure, you can sit in the back and read all period." She also had her private pilots license and a 2 seater Cessna and one weekend each year would offer to take any student up for a 30 minute flight around the area for free just to give them the experience. Mrs. Fenton was just one of those teachers, I was very fortunate to get to learn from her. (lonewolf13313)