The secret life of the People's Princess
Princess Diana of Wales was one of the most widely beloved members of the royal family in recent memory. Her smile, her humor, her moxie, and her heart touched millions of adoring fans around the world—and even more were shocked by her untimely death.
Many people dream of growing up to be a princess, but is it worth all the pressure and the lack of privacy that comes with it? Surely, in her wildest dreams, Diana never could have imagined the drama and turmoil that would follow her rise to royalty, international fame, and scandal.
Born into one of England's oldest aristocratic families—the likes of which include royal ancestry—Diana's was a charmed life. She was raised on the same property as the royal family's private residence, and her family had for generations forged a strong relationship with many members of the royal family. Lady Diana's grandmothers were both ladies-in-waiting to Queen Elizabeth (the Queen Mother), and she herself was named for an ancestor who was at one time a prospective Princess of Wales, the title that Diana would soon be known all over the world for.
Despite her fairytale life, it turns out that marriage and family life at Kensington Palace weren't always picture perfect. Yes, she was born into nobility and married a prince, but there was far more to the People's Princess than meets the eye.
Sloppy Seconds and Scandal
Diana wasn't the first Spencer to flirt with the royal family. Her older sister, Lady Sarah Spencer, was actually dating Charles first, back in the '70s.
In fact, that's how Diana met her future husband. Even though he was seeing Lady Sarah at the time, it is reported that Charles took an immediate interest in Lady Diana. After meeting in her November 1977 when she was just 16 years old, the duo met again during a weekend in the country in 1980. In the following months, Charles began courting Diana and preparing her to meet "the Firm."
Their fairytale courtship was quick and romantic. One of their first major outings was when Charles invited Diana aboard the royal yacht Britannia to go sailing to Cowes, a charming seaside village located on the Isle of Wight just south of England. Following that, Charles officially introduced Diana to his family during a weekend at Balmoral, the royal family's castle in Scotland. Talk about meeting the parents…
Later on, Diana's sister Sarah would proudly claim responsibility for introducing the couple: "I introduced them. I'm Cupid." Sarah's own relationship with Charles was never meant to last, as she herself is said to have admitted to dealing with many personal issues including anorexia and even alcohol dependency or abuse. While she was seeing Prince Charles, she met with reporters to dish on her relationship. The reporters would later say, "Her head seemed to be turned by publicity," as evidenced by the stories that she kept a private scrapbook filled with all coverage of her 'royal romance.'
Apparently, once the article based on her interview was published, Charles told her, "You've just done something incredibly stupid," and that was the beginning of the end for them.
In Need of a Bride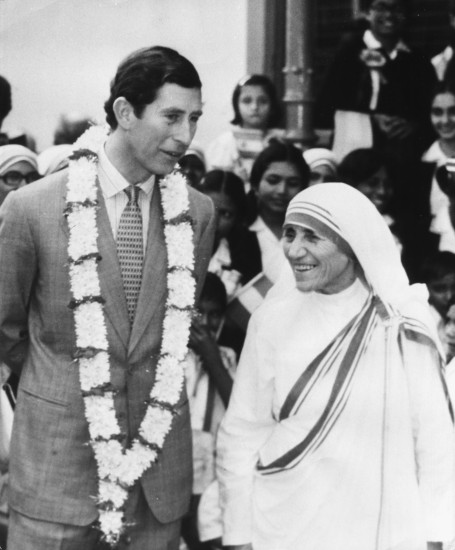 By 1980, the 30-something Prince Charles was under more pressure than ever to tie the knot and settle down. When 19-year-old Diana entered the picture as a romantic prospect she met all the unspoken criteria for a royal bride: she was a not Roman Catholic, she was an aristocrat, and she was a virgin.
According to reports, the weekend at Balmoral was a smashing success for the young Lady Diana. The Queen, the Duke of Edinburgh, and the Queen Mother were all impressed by Diana and gave their approval for the relationship to move forward.
Their courtship was speedy: Charles proposed to Diana on February 6, 1981, mere months after they began dating. However, the engagement was kept a secret for several weeks following the actual event. We can't say we're surprised that even two lovebirds were forced to follow the decorum and rules established by the notoriously strict bureaucracy of the royal family!
Unconventional Royal Union
Romance aside, Diana and Charles' relationship and marriage raised questions from the start, potentially foreshadowing the media circus that would surround the Princess' untimely death.
Diana's engagement ring was chosen from a catalogue (rather than being custom made), she was the first British citizen to marry into the royal family in centuries, she refused to use the word "obey" in her vows, and many believed that the marriage was not for love. By accident, Diana also reversed the order of the groom's name, calling him "Philip Charles" instead of Charles Philip. Whoops!
Diana was just 20 years old at the time of her wedding, and Charles was twelve years her senior. The couple was married at the substantially larger St. Paul's Cathedral, breaking with the usual royal tradition of wedding at Westminster Abbey. Over 750 million people around the world watched the wedding on TV while some 600,000 lined the streets of London to see the fairytale wedding for themselves. Diana's dress cost some 9,000 pounds at the time, and it had a 25-foot train. She was the first-ever royal bride to have held a paid working position before her marriage.
The engagement ring, ultimately made by the Crown jewelers Garrard, was large in size and made in a similar likeness to that of her mother's own engagement ring. It consisted of a 12-carat blue sapphire surrounded by 14 diamonds all set in 18-carat white gold. Decades later, this would be the same engagement ring given to Catherine, Duchess of Cambridge, by Diana's oldest son, William.