R.I.P. The Rock
Dwayne "The Rock" Johnson has enjoyed a successful career as an actor in action and comedy films after his first stint as a professional wrestler. He's got several blockbuster hits in the works this year and has quite a large following. Though most people enjoy his action-packed movies, some just can't get over his latest movie poster right now. The dramatic scene is so unlikely that fans are lambasting it using the hashtag #DwayneJumpsStuff.

Leap of Faith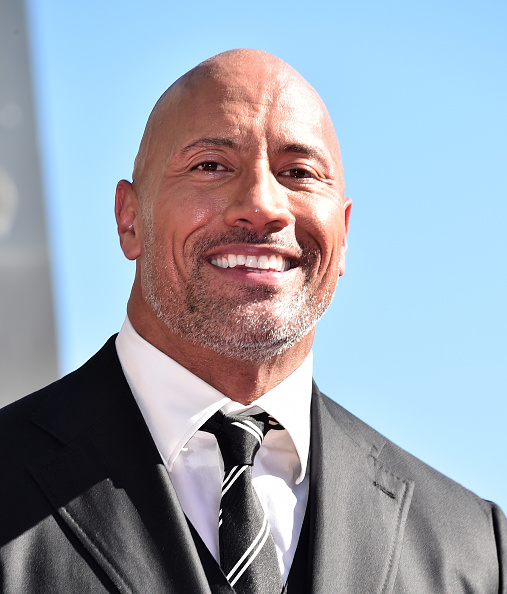 In the upcoming thriller Skyscraper, Dwayne Johnson portrays a former FBI agent that now works at a super-advanced skyscraper in Hong Kong. His job is detect security threats, but life seems pretty amazing in this extremely tall, technologically-advanced building. Even our hero's entire family lives there.
One day, something terrible happens, and a fire breaks out on the 96th floor. Dwayne's character has to defeat the bad guys who started it and save his family before it's too late.
The trailer shows Dwayne's character leaping from a crane into a broken window in the blazing skyscraper while being shot at by gunmen in a helicopter. The scene was so spectacular that the marketing team decided to make this leap of faith the focal point of the movie posters.
People aren't really buying it.
Going Down
As you might imagine, people online are skeptical to say the least. They're pointing out that he probably wouldn't make that jump in the real world, and he would almost certainly fall to his fiery, painful death.
Twitter user @jpsmythe drew up three possible scenarios to show that his jump would not have been successful no matter what. "Red is assuming he jumped up a bit first; green [is] assuming he ran forward and somehow didn't lose momentum; yellow [is] for a sort of squat-thrust thing. Whichever you choose, rest in peace The Rock, as you are dead now," he explained.
User @GalenKehler used those same jump patterns, but he added one more that shows an updraft that will push The Rock upwards into the broken window.
Others took The Rock and Photoshopped him into hilarious backgrounds like ice skating and dunking basketballs.
Watch the Trailer
Perhaps the most scientific research came from @ChristianBedwel who said it was more about speed than the distance. "Assuming that there is no 'jump-off' (which seems to be optimal here), we can determine that the Rock would need to leave the platform at 12.7 meters per second (appr. 28.4 mph) For comparison, Usain Bolt's fastest recorded speed is 27.4 mph."
According to his analysis, Dwayne would need to be the fastest runner and longest jumper on record to make the leap.
However, there is one other factor that could work in Dwayne's favor. "If we said the crane/rig is falling towards the building, he could have running velocity, crane fall velocity, and probably additional velocity if his 'jump' sends him horizontal. I can totally see a situation where he makes that," explained @ChristianBedwel.
Upon closer inspection, @OleMissVLSI noticed that the crane is stationary in the trailer, so perhaps something else is in play. "[Dwayne's character] has a mechanical leg – he jumps off the mechanical leg in the trailer – which may have given him added thrust. Also, The Rock was clocked at 4.69 40-yd dash at Miami at his peak, which is 17.44 mi/hr. So the leg would have to add about 8.48 miles/hr."
In yet another trailer, it appears as though Dwayne didn't make it to the window but managed to get his leg caught in a rope.
Moviegoers can see how the jump is completed when Skyscraper hits theaters on July 13, 2018. Do you think that Dwayne will complete the jump, or will there be a twist ending? Let us know what you think in the comments and SHARE this story!